Creation date: 2019-10-29
Circulation coin in denomination of 10 Som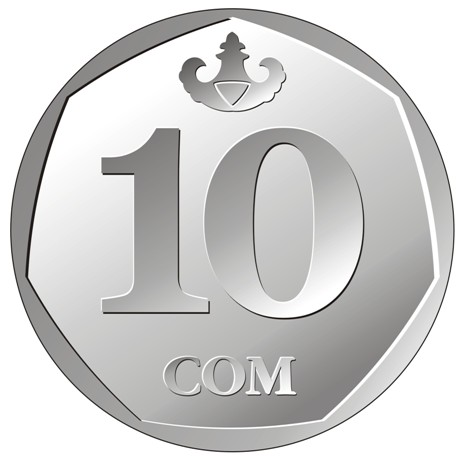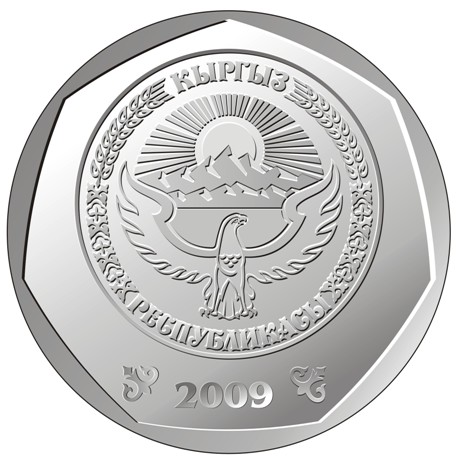 On the obverse side of the coin there is an image of "kookor", a traditional Kyrgyz leather container for the national drink – kymyz. The "kookor" image contains a symbol of "tumar" represented by a triangle; "tumar" is widely used in various Kyrgyz patterns.  
On the reverse side of the coin there is the Coat of Arms of the Kyrgyz Republic and the year of issue. 
Technical specifications of coins:
Denomination

Date of issue

Metal

Diameter

Weight

Edge

10 Som

01.12.2009

Nickel plated steel

24,50 mm

5,4 g

Milled

01.09.2014

Edge has lettering «Он сом», five-pointed star, «10 СОМ»
The circulation coin of 10 Som denomination has an official legal tender at the territory of the Kyrgyz Republic.